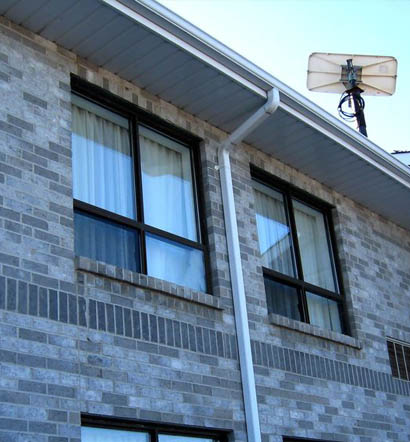 Looking for reliable, quality soffit / facia installation in Ottawa? You've come to the right place. We've been installing soffit / facia for over 24 years for our loyal customers.
Top quality brands
Wide variety of styles and types
Courteous and professional roofing team
Highly trained and skilled staff
Satisfaction guaranteed service
Emergency service
Certified roofing experts
Soffit fits underneath the roof overhang, and is usually perforated to allow for attic ventilation. A small, trough-shape strip called J-channel caps the edge of the soffit that sits along the wall, while also holding the soffit in place. Fascia covers the outer face of the roof overhang, the parts of the eaves you see most prominently when looking at a building from the side.
During installation the fascia slips up underneath any drip edge that's part of the roofing treatment. The bottom edge of all facia is bent into an L-shape, hooking over the soffit and holding it secure while making the transition joint look good.
Call us now for a free quote on soffit / facia services!